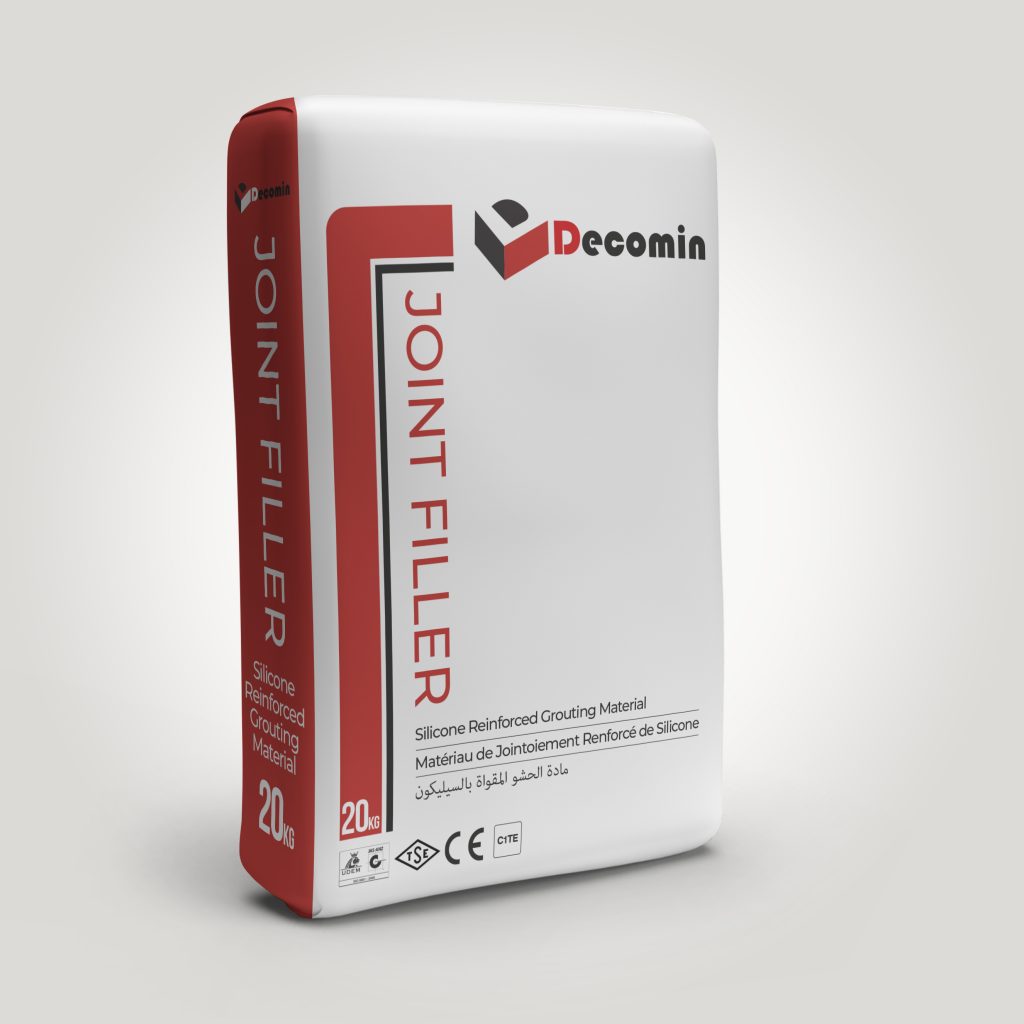 Technical Specifications: Appearance: White or colored powder Application Temperature: + 5 ° C to + 35 ° C Water Mixture Ratio: 1,6-1,75 liters / bag Rest Periods of mortar: 5-10 min. Pot Life: 1 hour Waiting Time: 1 Day Bending Strength: ≥ 2.5 N / mm² Compressive strength: ≥ 15 N / mm²
APPLICATION:DECOMIN JOINT FILLER, Silicone Mixed Grouting Powder should be added slowly.
Get a homogeneous mixture by mixing with 1.75 liters of clean water.
Mixing should be done at low speed. Any additives not mentioned in the recipe
Application instructions should not be added. Adding more or less water
recommended, may cause cracking, wear resistance and color defects.
The mixture should be allowed to rest for 5-10 minutes before application.
And it should be mixed again for 1-2 minutes. Using a plastic trowel, the joint gaps should be spread on the surface and filled by crossing the mortar. The excesses should be wiped from the surface.
The grout becomes dull as it starts to dry (usually after 10-20 minutes).
application) The surface should be cleaned with a damp sponge with circular movements.
PACKAGING: 20 Kg bags
Shelf Life:
Shelf life is 12 months when it stored